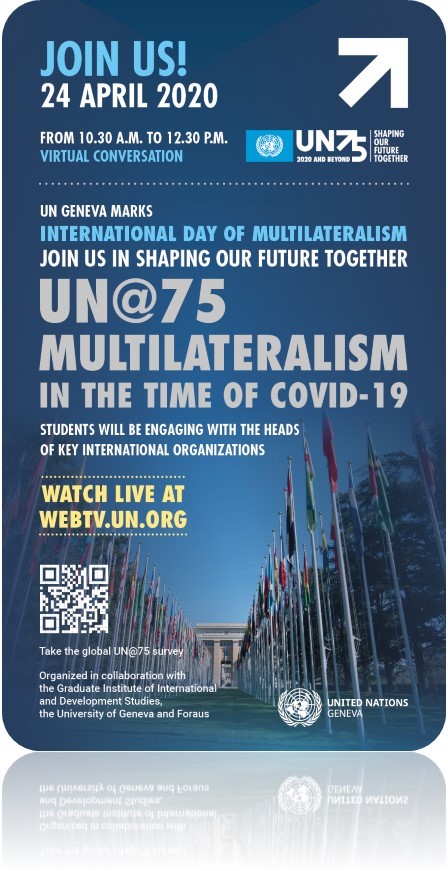 The conversation will address questions on the impact of the COVID-19 crisis on multilateral cooperation and the need for global solidarity during and after the crisis.
In addition to CERN Director-General Fabiola Gianotti, speakers will include other leaders of international organizations based in Geneva, including IPU Secretary-General, Martin Chungong, ILO Director-General Guy Ryder, UNOG Director-General Tatiana Valovaya and ITU Secretary-General Hualin Zhao.
The event will be streamed live on webtv.un.org. Viewers will be able to ask questions through an online platform the details of which will be shared shortly before the event.