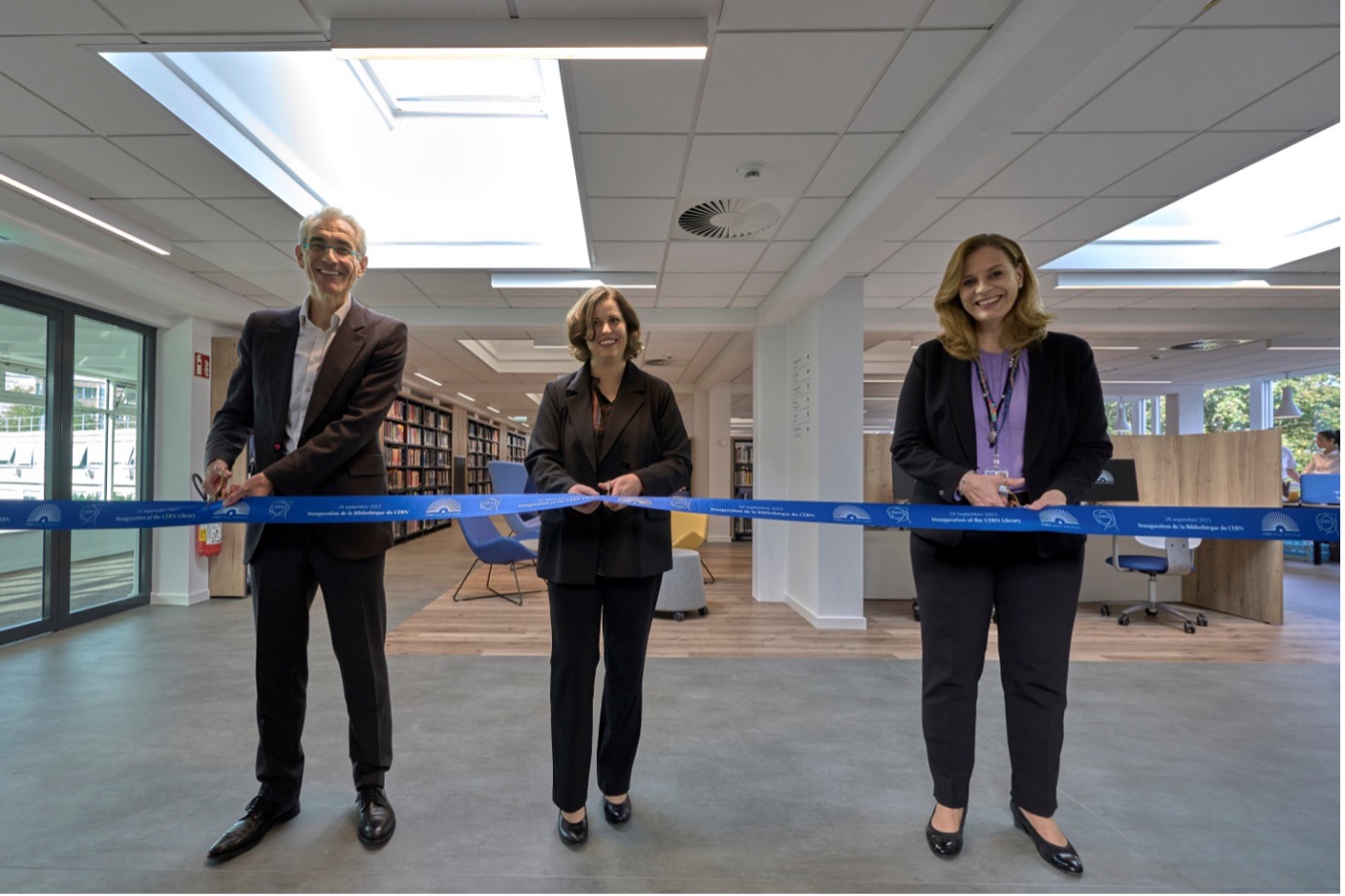 After 12 months of extensive renovation works, the opening ceremony of the CERN Library and Bookshop took place on September 28 in the presence of more than 50 invited friends of the Library.
Charlotte Lindberg Warakaulle, Director for International Relations, Raphaël Bello, Director for Finance and Human Resources, Mar Capeans, Head of the Site and Civil Engineering Department, and Salomé Rohr, Head Librarian of CERN, underlined in their speeches the importance of the Library as the knowledge hub for the CERN Community, offering information resources and a quiet place to study, think and research, but also the importance of teamwork and collaboration for the successful completion of such project. The efforts involved in innovating to make the building eco-friendly were also highlighted.
The ceremony was followed by two days of celebrations with a series of fun activities for the CERN community to discover the new premises.
The library services never stopped during the renovation work but are now fully back to normal operations. The CERN Library is now relocated in its original premises in building 52, first floor and is open 24/7. The Library desk staff is here to help from Monday to Friday, 9 a.m. to 6 p.m. 60 new work places are awaiting you, and more than 16'000 books are available in open stacks! Even more books are available upon request or as e-books: query the CERN Library Catalogue!
We are happy to welcome you back!
Gallery of photos: https://cds.cern.ch/record/2872622?ln=en