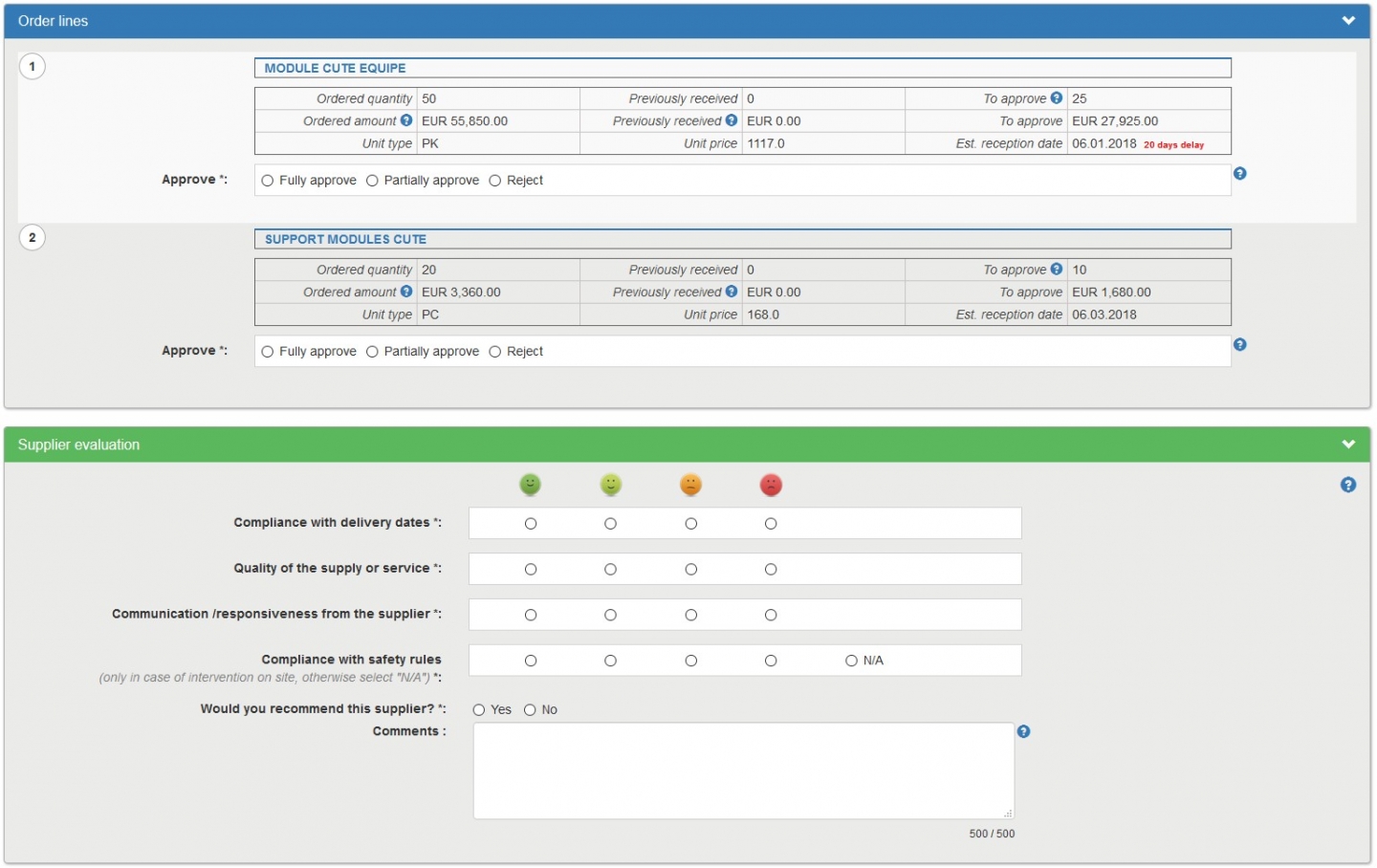 On Friday, 2 March, the "Reception of goods and services" EDH document will replace the "Delivery Acceptance" document.
Its objectives remain the same: the technical contact confirms that the ordered goods and services have been delivered and that they comply with the order.
Why did we change the document?
We didn't have a standard tool for confirming the delivery of a service, or for gathering your feedback on our suppliers' performance. Also, both the objective and the content of the previous document were often perceived as unclear.
So what's new?
- A new design, with clearer and more relevant information;
- More suitable help elements, with tooltips on specific fields;
- A survey to understand your satisfaction with the supplier's performance;
- The document can now be used to confirm the reception of all services (including contracts).
This new document will be easier to use, and will also enable CERN, via the satisfaction survey, to compile reliable, long-term data to make more informed decisions on how to manage relationships with our suppliers.
You will find additional information in the user guide available in the EDH document ("Help" button).
IPT and FAP departments