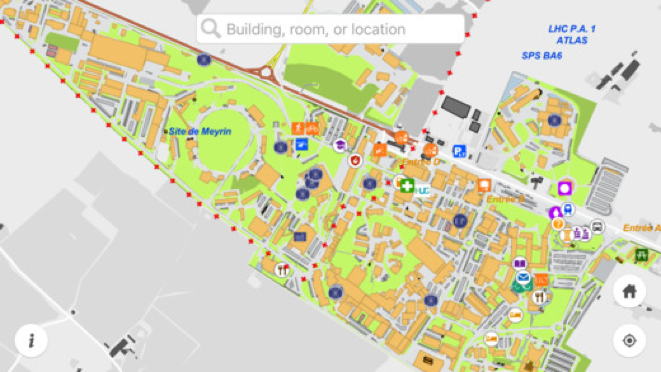 The Site Information and Patrimony service (SMB-SE-DOP) has just released a new native map application for smartphones and tablets.
The MapCERN app allows you to search for buildings, rooms or points of interest at CERN easily, even when you have no GSM or Wi-Fi signal. As soon as your device is back online, the app automatically downloads any updates to the map.
Your device's GPS function allows the app to locate you on the CERN site.
To download the app, go to Google Play for Android or iTunes for iOS.
Further information is available here.