To improve comfort, all of the furniture in Restaurant 1 will be replaced following completion of the work outlined below and around 100 additional seats will be made available.
The work, which consists of refurbishment of the floors and repainting, will be carried out in December 2018 and January 2019. The areas that will be closed to the public while the work is taking place are as follows:
red area: from 3 p.m. on 07/12/2018 to 07/01/2019;
green area: from 01/01/2019 to 28/01/2019 – the Glass Box will also be closed during this period;
orange area: work will be carried out during CERN's end-of-year closure.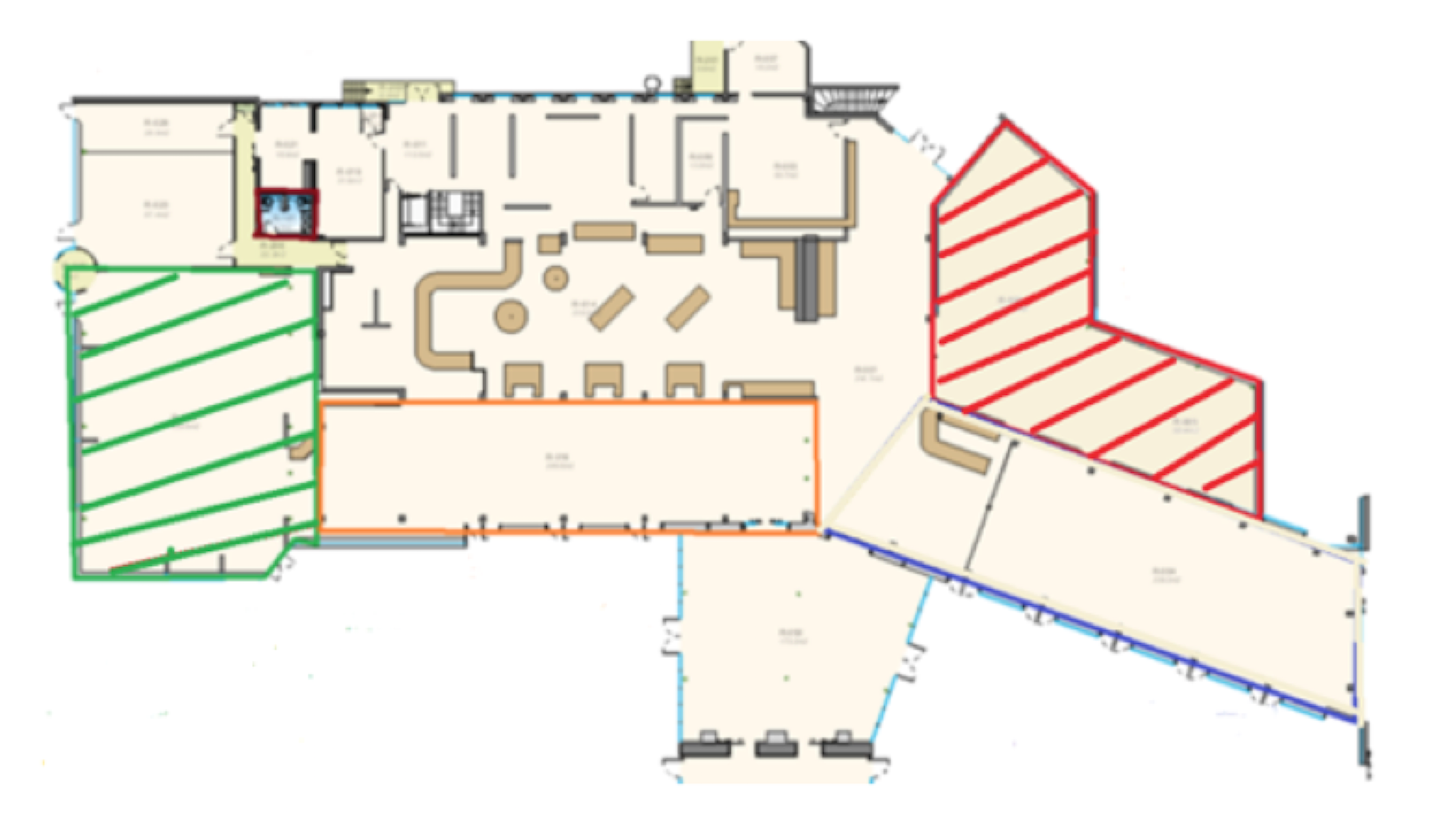 We apologise in advance for any inconvenience caused.
Restaurants Supervisory Committee (CSR)