Due to work related to CERN Science Gateway, the route de Meyrin will be closed between 10 p.m. and 5 a.m. on the nights of 3 to 6 April and 11 to 13 April. A diversion will be put in place (see below).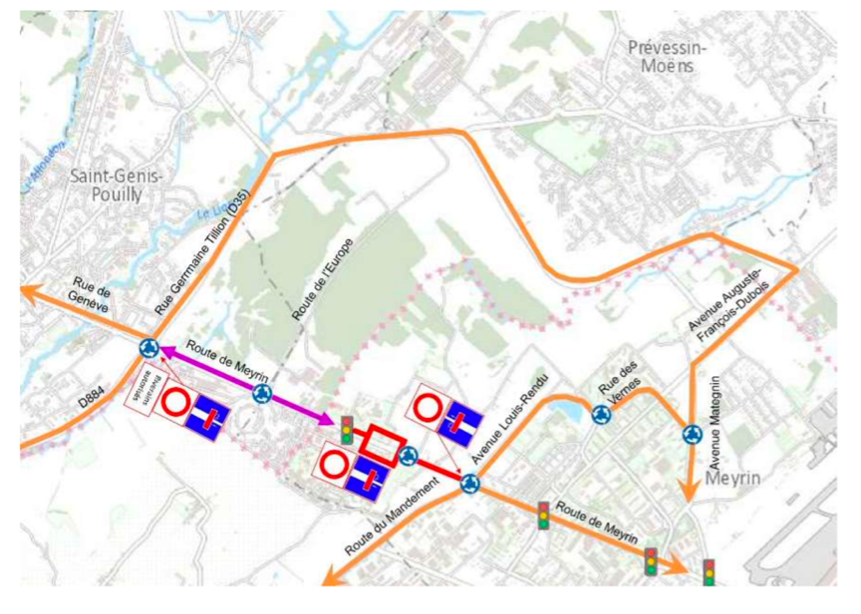 Every effort will be made to limit the impact of the work as much as possible.

Thank you for your understanding.
More information on voisins.cern.