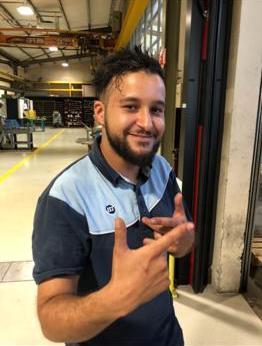 It is with great sorrow that we announce the death of our colleague Hakim Hajji.
He came to CERN in 2016 as a temporary holiday replacement, but his work ethic, enthusiasm, discipline, good humour and kindness led us to offer him a job as a driver and deliveryman.
He was always ready to help, and managed to carve out a place for himself in the various services of ISS.
His love of life and cheery disposition touched everyone he met and he will be sorely missed.
Today our hearts go out to his family, to whom we send our deepest sympathies.
Farewell, dear Hakim. Rest in peace. Affectionately yours. 
His colleagues and friends from ISS and CERN