Did you know that, in 2017, 846 000 plastic cups were used in Restaurants 1 and 2? That's two truckloads, or around 2400 cups per day. Can you imagine that? 
A widely used and non-recyclable source of waste, a plastic cup takes around 500 years to decompose. Every day, with each and every plastic cup of water, human beings create an additional half a century's worth of waste on our planet. At CERN, efforts have been made to ensure that the majority of waste is sorted and recycled. But we can do better: first, by not using non-essential products, in particular plastic cups. In this way, we can save the planet 1.5 tonnes of plastic per year!
The Novae team has suggested eliminating plastic cups from all CERN restaurants. From 28 May 2018, plastic cups will no longer be used. Visitors to the restaurants will use only washable glasses, which will significantly reduce the amount of waste every day. The use of personal bottles and reusable thermal cups is another great way to cut down on plastic. If you purchase a Bodum cup from Novae, you will get five coffees free. In addition, if you bring your own cup, you can benefit from a small discount on the cost of your coffee or tea. 
However, for this initiative to succeed, we all need to make an effort and use crockery sensibly. At present, three in five people take two glasses on their tray (some even take three!). Given that 2000 people use Restaurants 1 and 2 each day, this amounts to far too many.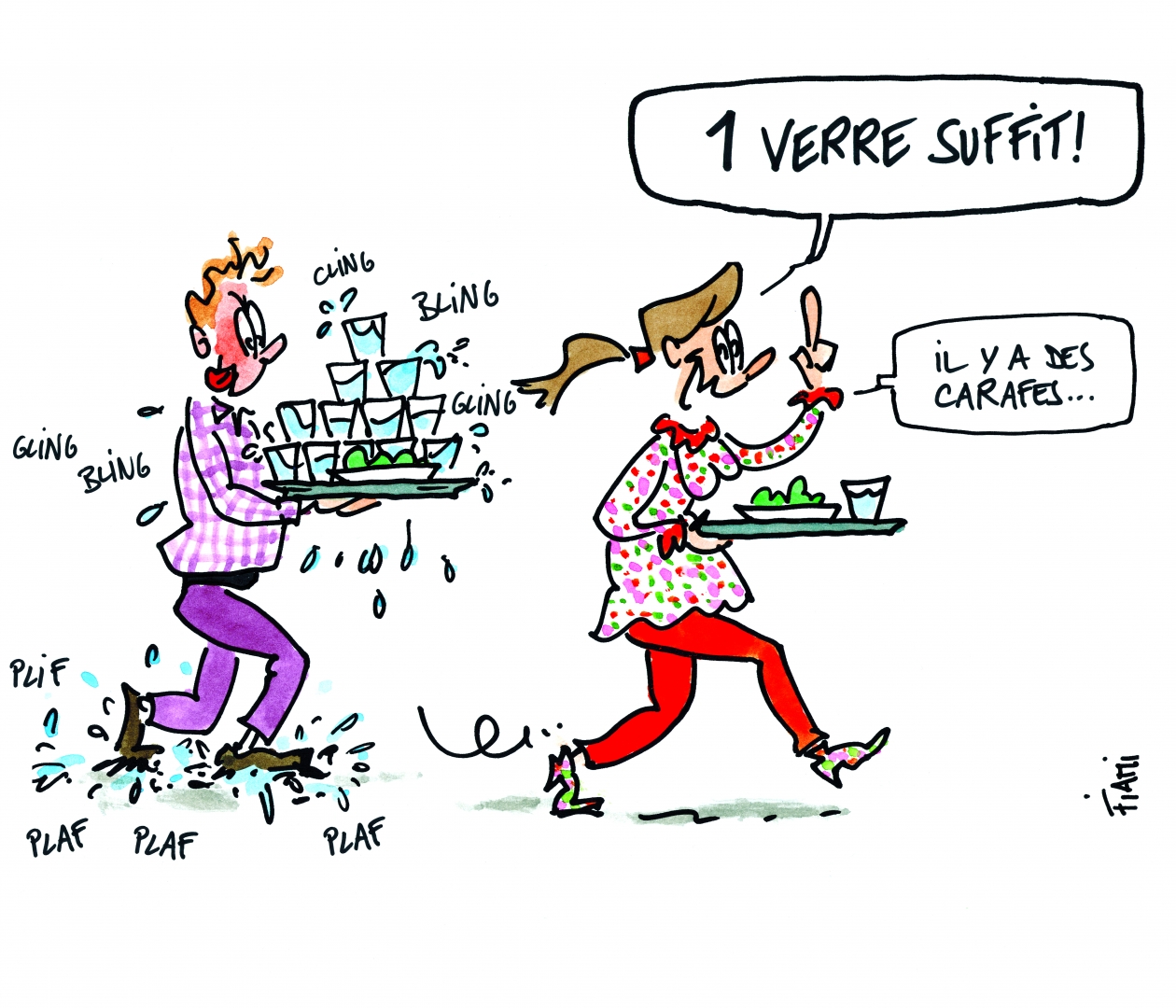 In addition, a large amount of cutlery and crockery disappears from the restaurants each year. At least 7850 forks and 4124 knives were stolen in 2017, for example. To help reduce our use of plastic and the amount of waste we produce, please take just one glass per meal and leave all cutlery and crockery in the restaurants.